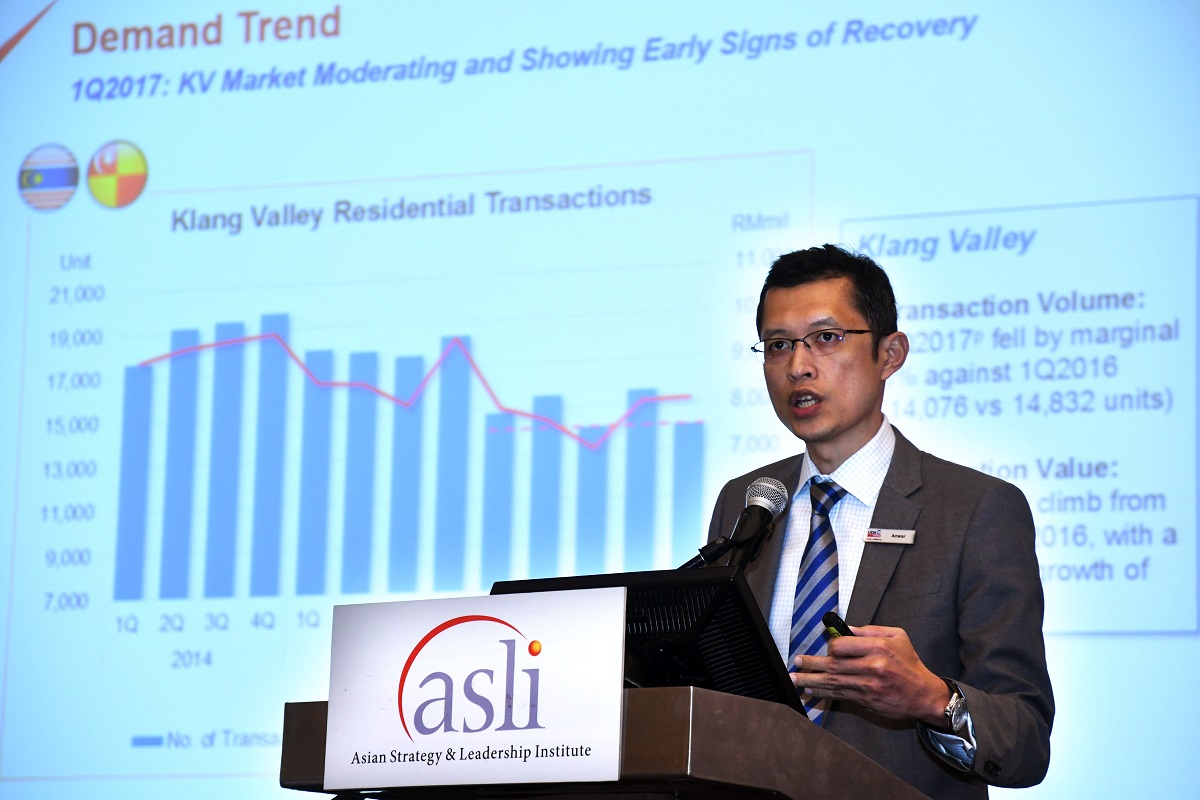 PETALING JAYA (Oct 5): With the current slowdown state of the property market, what kind of products are the market looking for?
UEM Sunrise CEO and managing director, Anwar Syahrin Abdul Ajib noted that 2-3 storey terraced homes are still in high demand and the most transacted in the region of Klang Valley and Johor.
"50% of the transactions in the Klang Valley come from the 2-3-storey terraced homes while another 50% comes from condominiums and apartments. In Johor, almost 60% of the transactions are from the 1- and 2-3-storey terraced houses. In Johor, people still want their landed homes. Where else in Penang, 35% of the transactions come from condominiums, apartments and flats," said Anwar.
* House prices will not come down — but sizes will
* Govt should pick "low-hanging fruits" to make big changes in property market
* More public-private sector partnerships vital to drive IBS usage
* Bigger affordable housing allocation for Budget 2018
* Extension for project delivery possible, says housing minister
* Forest City won't suffer from low occupancies in long term
* What do youths want in their homes?
* Housing bubble likely if two key issues are not addressed
* Property rental market needs regulation, says Finance Minister II
* Housing glut in Iskandar Malaysia no big issue in the long term
* Instead of building affordable homes, make homes affordable for all
* A dozen sustainable ideas for developers
* E-commerce will not replace shopping malls in this lifetime
"For Johor and Penang, they are still lagging… but this is the case with people still thinking of whether they want to commit to further debt with the current economic situation," said Anwar.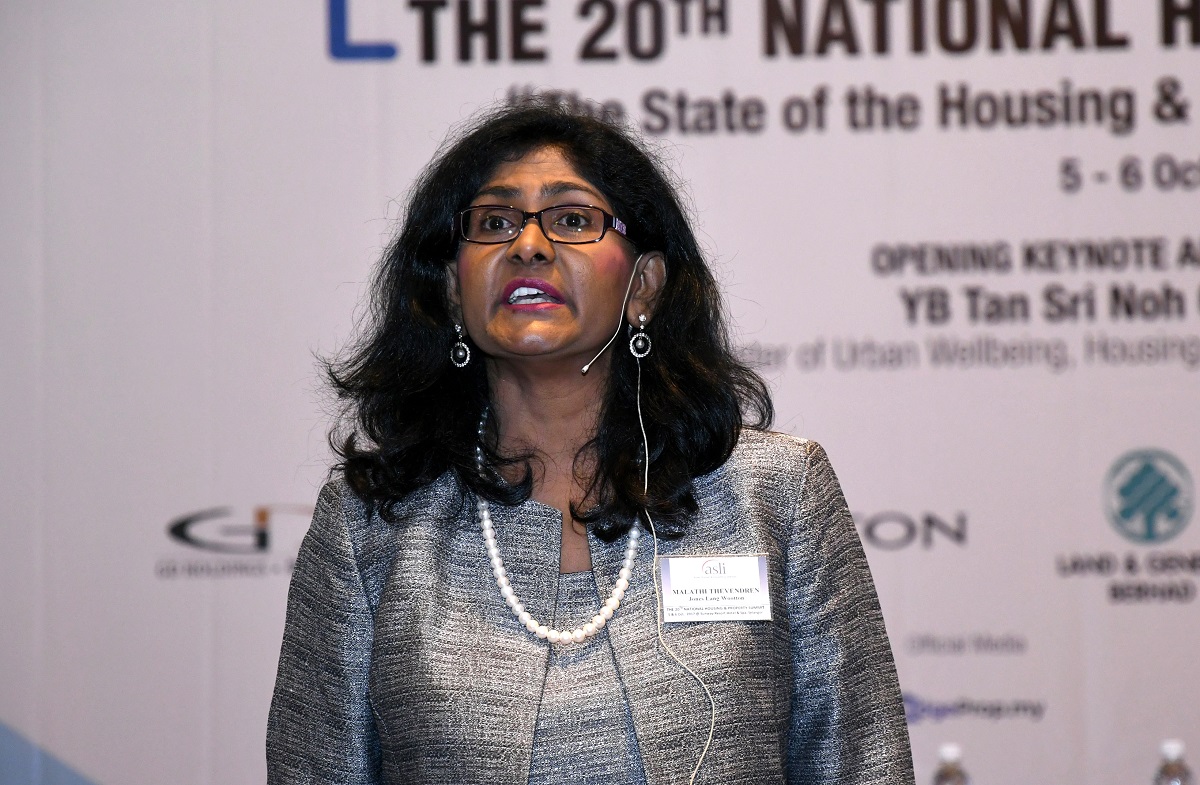 Meanwhile, Jones Lang Wootton executive director Malathi Thevendren who was also one of the speakers noted that homes priced below RM500,000 in the Klang Valley saw the most number of transactions, while homes priced between RM500,000 and RM1 million saw the most launches in 3Q2017 comprising 72% of the total launch, a 111% increase compared with 34% of all launches in 2Q2017.
"I believe that the right types and price products still sell well in this current market. Buyers are also looking for functional and practical design layouts. For example, there are some projects in the KLCC area which have built-up areas and number of rooms which are mismatched. There are units sized at 1,000 to 1,200 sq ft which can comfortably fit 2- or 2+1-bedroom options but only have one bedroom," Malathi explained.
They were both part of a panel discussion titled "The Residential and Condominium Sector – What's Hot? What's New? Are We Overbuilt?" which also involved Country Garden Pacificview Sdn Bhd president and chief strategy officer Dr Yu Runze and AXIS REIT Managers Bhd head of investments Siva Shanker.
The session was moderated by CBRE | WTW managing director Foo Gee Jen.
The panel discussion is part of the 20th National Housing & Property Summit 2017 which is taking place today and tomorrow (Oct 6) at Sunway Resort Hotel & Spa in Bandar Sunway. The summit is organised by the Asian Strategy & Leadership Institute.
EdgeProp.my is the official media partner for the event themed "The State of the Housing & Property Industry — Where do we go from here?"