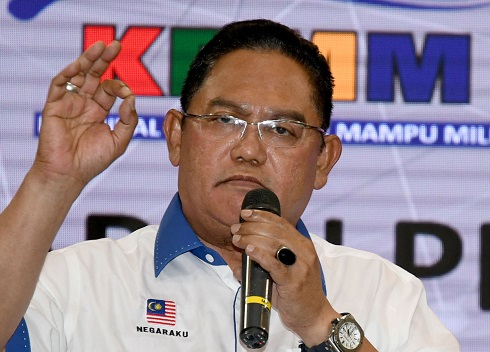 PETALING JAYA (Oct 5): The government will increase its allocation for affordable housing in Budget 2018 from RM700 million in the previous one as housing is one of the main concerns of the rakyat, said Minister of Urban Wellbeing, Housing and Local Government Tan Sri Noh Omar.
Speaking on the sidelines of the 20th National Housing & Property Summit 2017 organised by Asian Strategy & Leadership Institute, Noh reiterated that providing more affordable housing to Malaysians is a joint effort between the public and private sector.
"On the government's end, we have done many projects in order to achieve our target of providing one million affordable homes to the rakyat. For my ministry, we concentrate on Public Low-Cost Housing.
"We have spent billions in affordable housing projects and we will not cut the budget allocation for this segment," he said.
* House prices will not come down — but sizes will
* Govt should pick "low-hanging fruits" to make big changes in property market
* More public-private sector partnerships vital to drive IBS usage
* Extension for project delivery possible, says housing minister
* Are you launching the right products?
* Forest City won't suffer from low occupancies in long term
* What do youths want in their homes?
* Housing bubble likely if two key issues are not addressed
* Property rental market needs regulation, says Finance Minister II
* Housing glut in Iskandar Malaysia no big issue in the long term
* Instead of building affordable homes, make homes affordable for all
* A dozen sustainable ideas for developers
* E-commerce will not replace shopping malls in this lifetime
According to Noh, his ministry has spoken with various agencies including Bank Negara Malaysia (BNM) to help homebuyers with end-financing problems.
"One of our suggestions to BNM is to consider more lenient terms and conditions for loan applications to buy first houses. In fact, the Rent-to-Own scheme was introduced as part of a solution to assist in end-financing as the B40 income group find it difficult to obtain loans even for a property that costs as low as RM35,000.
"However, citing their statistics, BNM said 70% of their loan approvals are for housing. Nevertheless, they are aware of our concerns but I think BNM is also taking into consideration the repayment ability factor when approving housing loans.
"You cannot simply give out loans where homebuyers later are unable to repay their mortgages, causing their properties to be auctioned off. So, there needs to be a win-win solution where BNM has to look at the economy as a whole [and not just the housing sector]," he said.
Noh also said that he is aware of rising land and material costs, but he still hopes that property developers can consider building more affordable homes priced at RM300,000 and below.
"I have also been informed that the surplus of high-end properties is partly due to a mismatch of buyers and the supply of such properties in the market.
"In recognising this issue, my ministry supports efforts by the private housing developers to build more affordable housing projects to meet the demands from the M40 income group. This joint effort will definitely contribute to improve the housing market.
"In order to help the younger generation, we recently launched Youth Transit Homes where 450 sq ft and 650 sq ft studio units will be built to be rented to youths living in urban areas such as Bukit Jalil and Kepong for up to five years," he said.