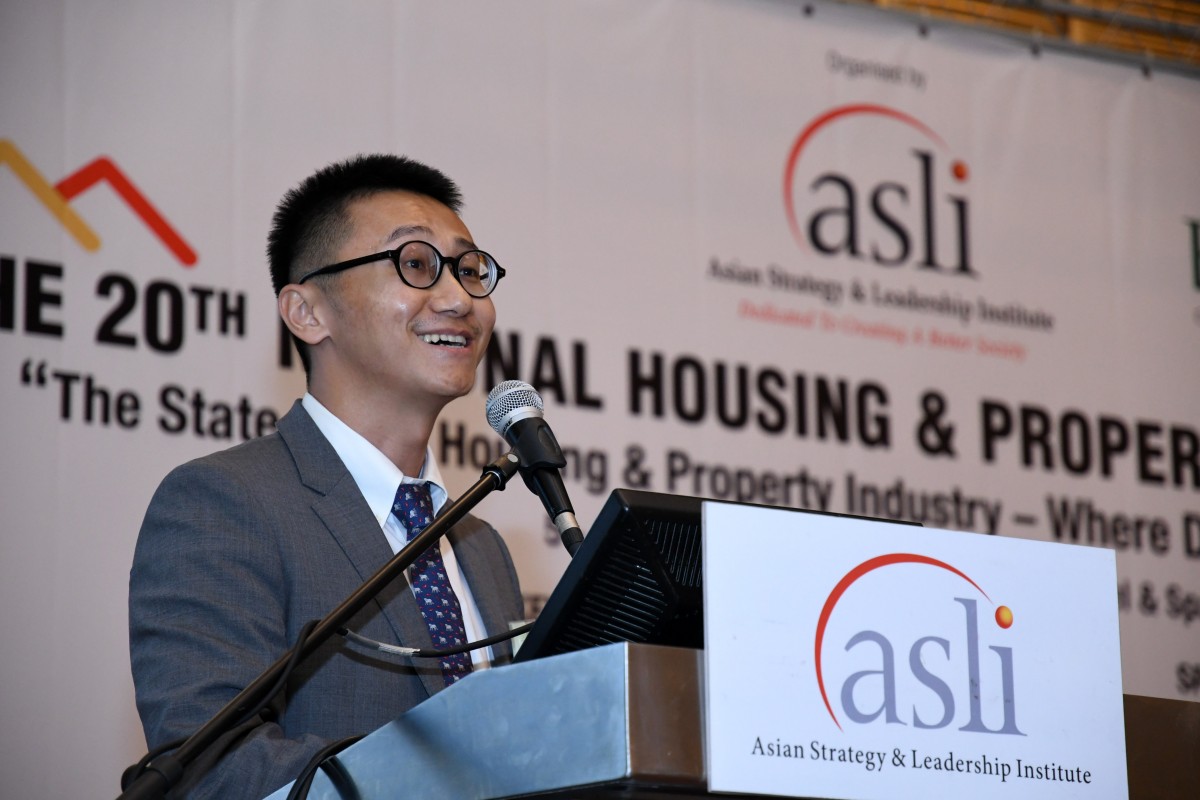 PETALING JAYA (Oct 5): Forest City in Johor will not suffer from low occupancy in the long term, owing to the incoming high-speed rail and the job opportunities being created within the region, said Country Garden Pacificview Sdn Bhd president and chief strategy officer Dr Yu Runze.
"We worked with a consultancy company Mckenzie and we see that in 20 years' time, some 220,000 job opportunities will be created. There will be healthcare, education and tourism sectors which we can tap on.
"When the project is completed, [even] if just 30% of the total unit owners move in — which amounts to 5,000 households — how will they be unoccupied? Just last year, we brought in 100,000 visitors to Forest City," he said.
* House prices will not come down — but sizes will
* Govt should pick "low-hanging fruits" to make big changes in property market
* More public-private sector partnerships vital to drive IBS usage
* Bigger affordable housing allocation for Budget 2018
* Extension for project delivery possible, says housing minister
* Are you launching the right products?
* What do youths want in their homes?
* Housing bubble likely if two key issues are not addressed
* Property rental market needs regulation, says Finance Minister II
* Housing glut in Iskandar Malaysia no big issue in the long term
* Instead of building affordable homes, make homes affordable for all
* A dozen sustainable ideas for developers
* E-commerce will not replace shopping malls in this lifetime
On whether the market can absorb the oversupply of units in the market, AXIS REIT Managers Bhd head of investments Siva Shanker noted in the short term, it would be challenging because developers are building the same kinds of products.
"We are in for a rocky ride in the short term. But as for the medium- and long-term period, the [oversupply] situation will arrest itself as Malaysia has a very young demographic of people living here with 70% of the population aged below 40 who will drive the demand," he said.
Also part of the panel discussion, which was titled "The Residential and Condominium Sector — What's Hot? What's New? Are We Overbuilt?", were UEM Sunrise Bhd CEO and managing director Anwar Syahrin Abdul Ajib and Jones Lang Wootton executive director Malathi Thevendren.
The panel discussion is part of the 20th National Housing & Property Summit 2017, which is taking place today and tomorrow (Oct 6) at Sunway Resort Hotel & Spa in Bandar Sunway.
The summit is organised by the Asian Strategy & Leadership Institute.
EdgeProp.my is the official media partner for the event themed "The State of the Housing & Property Industry — Where do we go from here?"