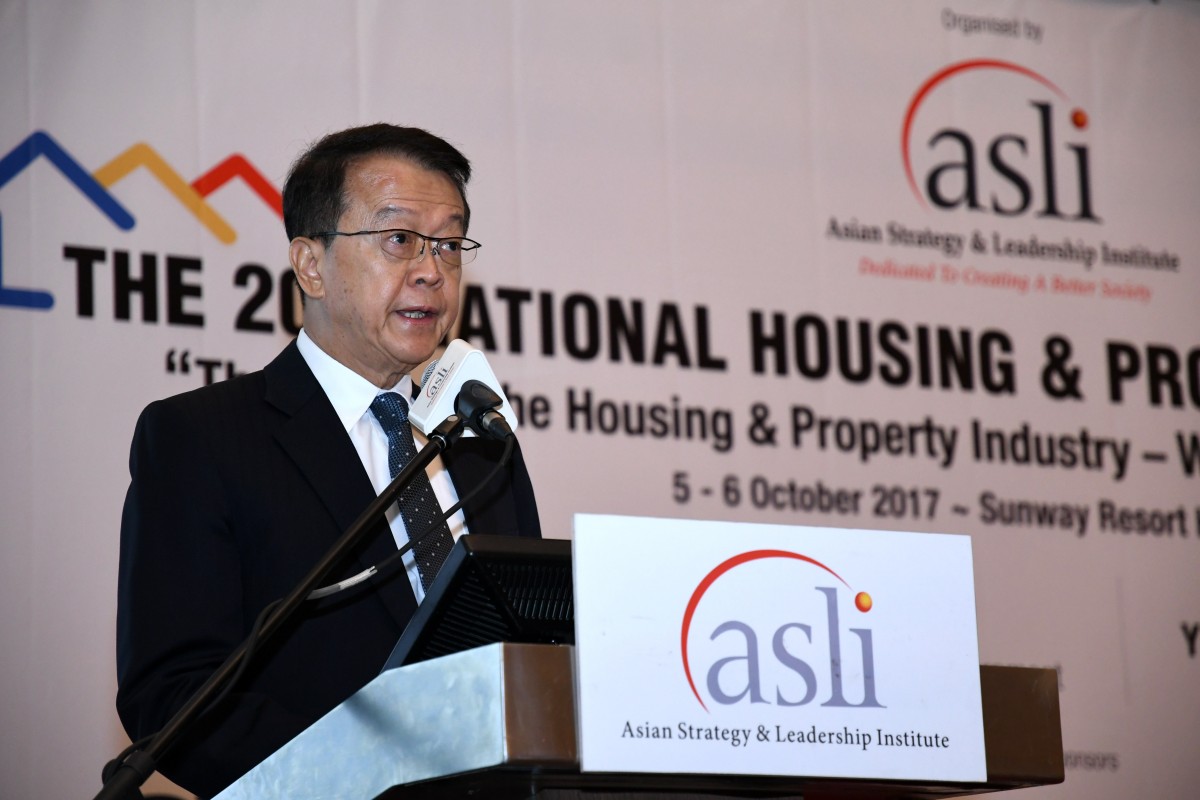 PETALING JAYA (Oct 5): There must be a collaboration between the public and private sector to drive Industrialised Building System (IBS) usage, said Asian Strategy & Leadership Institute (ASLI) chairman Tan Sri Dr Jeffrey Cheah in response to the government urging property developers to adopt the technology.
"Along with mass urbanisation, of course, developers will have to come up with new methods of construction such IBS, which increases productivity and is more sustainable.
"However, for IBS to be cost-effective, it needs volume. We need the government to work with the private sector to drive the use of IBS on the large scale that is required to make the system viable," he said during his welcoming address of the two-day 20th National Housing & Property Summit 2017 organised by ASLI.
* House prices will not come down — but sizes will
* Govt should pick "low-hanging fruits" to make big changes in property market
* Bigger affordable housing allocation for Budget 2018
* Extension for project delivery possible, says housing minister
* Are you launching the right products?
* Forest City won't suffer from low occupancies in long term
* What do youths want in their homes?
* Housing bubble likely if two key issues are not addressed
* Property rental market needs regulation, says Finance Minister II
* Housing glut in Iskandar Malaysia no big issue in the long term
* Instead of building affordable homes, make homes affordable for all
* A dozen sustainable ideas for developers
* E-commerce will not replace shopping malls in this lifetime
Cheah is also Sunway Group founder and chairman.
The summit is held today and tomorrow (Oct 6) at Sunway Resort Hotel & Spa in Bandar Sunway.
EdgeProp.my is the official media partner for the event themed "The State of the Housing & Property Industry — Where do we go from here?"
Cheah also took the opportunity to appeal to the government to provide increased incentives to corporations including property developers who adopt and implement sustainable development concepts.
"I hope the government, in Budget 2018, will incentivise Malaysian corporations that work to help Malaysia achieve the sustainable development goals adopted by the United Nations.
"This would be very much in line with the policy of public-private partnership that has substantially helped spur Malaysia's economic growth," he said.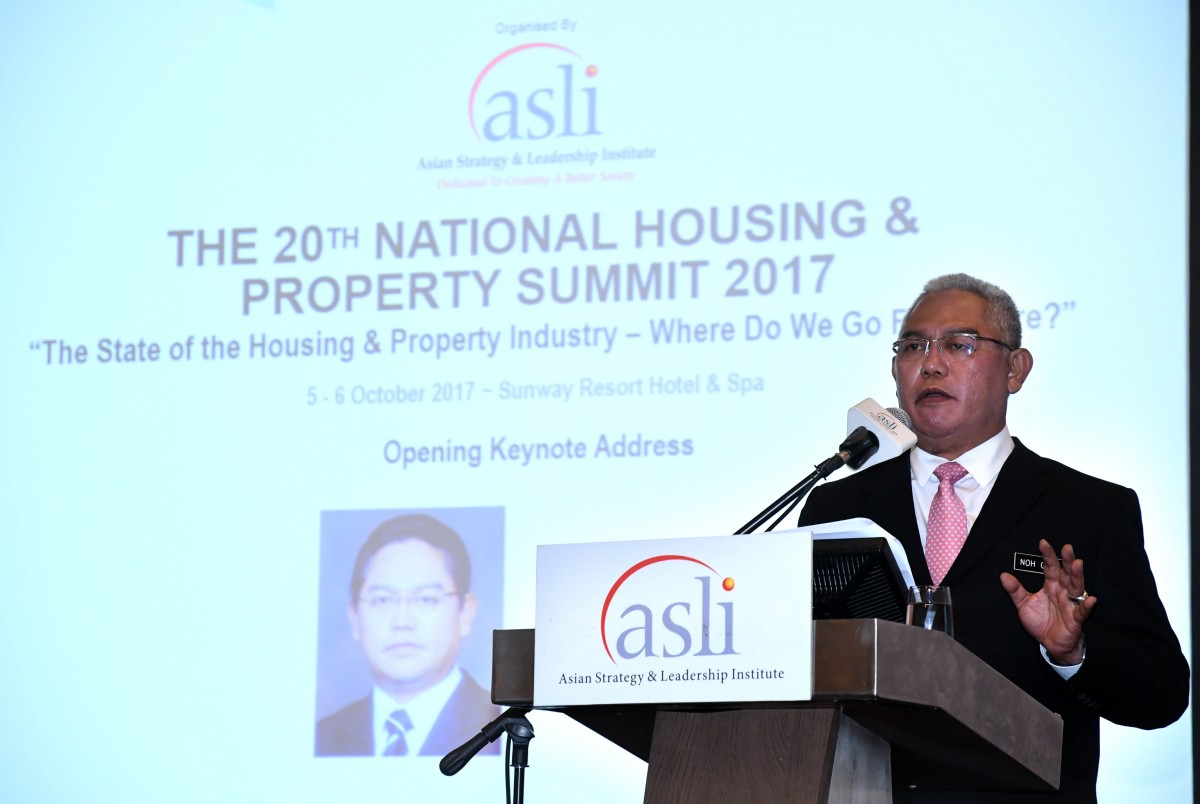 Acknowledging that much more needs to be done in the property and housing sector, Minister of Urban Wellbeing, Housing and Local Government Tan Sri Noh Omar urged the private property and housing industry to continue to build affordable housing projects to assist the M40 income group.
In his opening keynote address, Noh Omah noted that as of June 30, the housing ministry has completed 118 out of the 184 public low-cost housing projects (People's Housing Project or PPR) planned, providing 83,380 houses for the B40 (bottom 40% of households with a monthly income of up to RM3,900) group.
"The average cost of building each unit ranges between RM130,000 and RM180,000, which means the federal government has spent more than RM12 billion to provide houses for the rakyat," he said.
Noh Omar added that the recently approved rent-to-own schemes for PPR tenants, whereby they have the option to purchase the rented unit from RM35,000 onwards, have yet to be adopted at all PPR projects.
"But for those renting, the rental charge is merely RM124 per month, which is so much lower than the average market cost and this is another [form of] government assistance to the rakyat, particularly the B40 group.
"The government through my ministry has spent nearly RM13 billion to assist the rakyat in owning houses and resolving housing issues particularly in urban areas," he added.