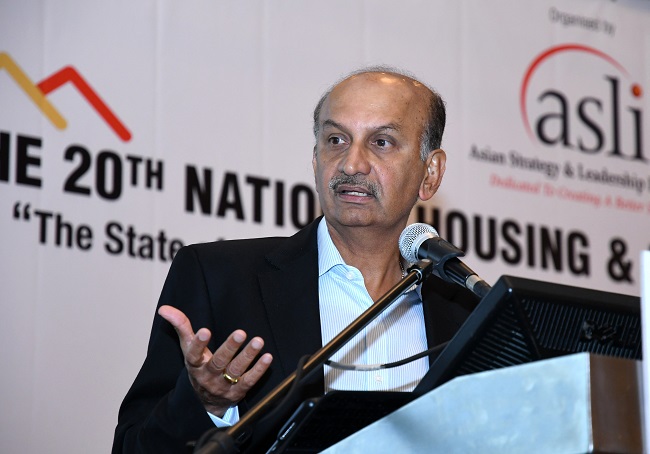 PETALING JAYA (Oct 5): The government should pick the "low-hanging fruits" that could lead to significant shifts in the property market, said Lendlease Projects Sdn Bhd director and country head Dinesh K Nambiar.
"If you have consistency in policies or regulations it will make life a lot easier.
There is also a need for structure or local plans for clarity of planning and land use. There is so much less clarity as compared to Singapore," he said at a panel discussion entitled "CEO roundtable: Overcoming key issues and challenges in housing and property development" today.
"As developers, we would like to know what competition we will face and what is the future supply going to be and so on. In KL, we have very little clarity in planning, land deals, plot ratio etc.
"Streamlining approval processes — notwithstanding the challenges on cost, the amount of soft cost such as conversion, development charges, authorities' contribution is a very large segment of the total development cost which continues to go up every year.
* House prices will not come down — but sizes will
* More public-private sector partnerships vital to drive IBS usage
* Bigger affordable housing allocation for Budget 2018
* Extension for project delivery possible, says housing minister
* Are you launching the right products?
* Forest City won't suffer from low occupancies in long term
* What do youths want in their homes?
* Housing bubble likely if two key issues are not addressed
* Property rental market needs regulation, says Finance Minister II
* Housing glut in Iskandar Malaysia no big issue in the long term
* Instead of building affordable homes, make homes affordable for all
* A dozen sustainable ideas for developers
* E-commerce will not replace shopping malls in this lifetime
"There is an opportunity there so there is a need to revisit these costs if the government is keen to stabilise property prices," he said.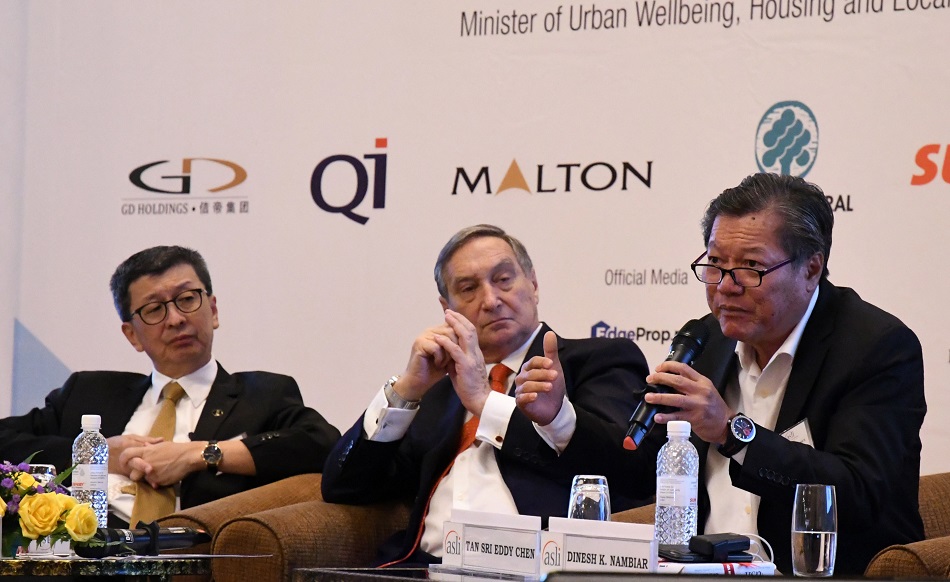 Meanwhile, LBS Bina Group Bhd group managing director Tan Sri Lim Hock San, who was also a panellist, said more incentives were needed to promote the construction of more affordable housing.
These would include offering tax breaks to encourage Industrialised Building System-related investments, allowing low interest rates and affordable loan repayments for first-time homebuyers, and providing special low interest rates for developer bridging loans for state-level affordable housing projects.
Meanwhile, MKH Bhd group managing director Tan Sri Eddy Chen said the weakening ringgit and Goods and Services Tax have hurt the overall economy, causing consumers to spend less.
"One of the biggest challenges to all business sectors is the macro economy of the country," he said.
Real Estate and Housing Developers Association president and Glomac Bhd CEO Datuk Seri FD Iskandar Mansor was also part of the panel, which was moderated by Savills Malaysia Sdn Bhd executive chairman Datuk Christopher Boyd.
The panel discussion is part of the 20th National Housing & Property Summit 2017 which is taking place today and tomorrow (Oct 6) at Sunway Resort Hotel & Spa in Bandar Sunway. The summit is organised by the Asian Strategy & Leadership Institute.
EdgeProp.my is the official media partner for the event themed "The State of the Housing & Property Industry — Where do we go from here?"