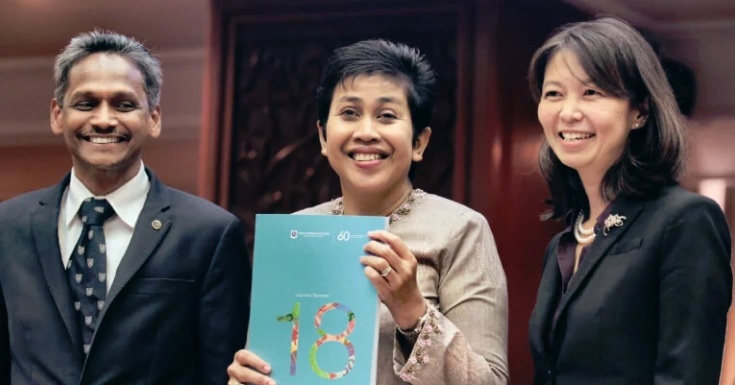 KUALA LUMPUR (March 28): Bank Negara Malaysia (BNM) governor Datuk Nor Shamsiah Mohd Yunus says that any adjustments to the overnight policy rate (OPR) do not suggest that there are risks to domestic economic growth.
"We are not a growth-targeting central bank," said Nor Shamsiah, stressing that the rationale of OPR cut, should there be any, is not necessarily meant for stimulating economic growth.
"I cannot speak too much on future [monetary] policy, as we at the monetary policy committee (MPC) make our decisions collectively. But what I can share as a governor is that this broad-policy focus is likely to remain so this year.
"It is not a two-dimensional thing that we look at. It is a complex and multi-faceted area that we look at," she noted, when asked whether BNM will cut OPR.
* Why cost of living perception differs from actual inflation rate — BNM's take
* Growth in loan disbursement accelerates to five-year high of 7.3% in 2018
* BNM tells banks to use plain language in housing loan contracts
* Malaysia's household debt ratio down but still high, says BNM
* Loan approval rates for property purchases trended lower in 2018
* Large incoming supply raises credit risk of commercial properties
* Unsold housing units may rise further but sharp price drops unlikely
* Malaysian employees are not being paid enough, BNM says
She noted that the OPR consideration is complex and multi-facilitated, adding that decisions on monetary policies will be data dependent and driven.
"We have to keep a watchful eye on the broad range of indicators in order to assess the global and domestic developments," she said.
Having said that, some of the indicators which she highlighted are the interplay between global and domestic developments which affect the domestic growth and inflation prospects, conditions of the domestic financial markets as well as foreign destabilising financial imbalances.
She was speaking at the media briefing in conjunction with the release of BNM Annual Report 2018 and Financial Stability and Payment Systems Report 2018 yesterday.
The OPR has remained unchanged at 3.25% since January last year.
She pointed out that the current MPC's stance is accommodative, whereby the monetary policy is currently at a supportive level for economic policy to take place, without compromising price stability.
She brushed aside growing concern about deflation arising from the drop in consumer price index (CPI) for two consecutive months.
Also, she reiterated the central bank's view that there are no indications of a recession in the US but noted a slowdown in global growth.
"When you look at the US economy, the labour market is at full employment, job creation is at an all-time high and wages are still increasing," said Nor Shamsiah.
On concern over deflation, she stressed that the drop in CPI recently was not the case of deflation.
"Let me be very clear that this (deflation) is not the case. Deflation occurs when price declines are broad-based. We do not observe a widespread price decline that typically results from a collapse in aggregate demand," said Nor Shamsiah.
She highlighted that the drop in CPI experienced in Malaysia was solely due to lower domestic fuel prices, adding that this was not caused by a severe drop in spending whereby firms have to cut prices.
In contrast, she noted that the risks of deflation are low as the CPI basket indicated that more than half of the items were still experiencing price increases.
"That does not mean a broad-based decline in prices," said Nor Shamsiah, adding that removing the impact of price volatility and price administered items would enable a better sense of underlying price pressures.
She added that risks to deflation are dependent on the policies that the government may introduce, coming festive seasons which are accompanied by price ceilings on certain essential items, and trajectory of global oil prices.
She said the core inflation, which excludes factors such as the impact of consumption and tax policy changes, has been stable and consistent with a steadily expanding economy.
BNM expects headline inflation to be broadly stable, averaging between 0.7% and 1.7% in 2019.
This article first appeared in The Edge Financial Daily, on March 28, 2019.